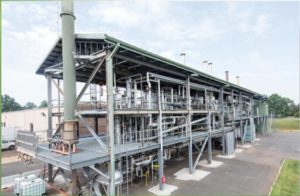 Thermal or Fume Oxidizers are designed for the elimination of HAP and VOC's, while complying with environmental regulations. NAO has provided Thermal Oxidizers world wide since 1978. We offer a wide variety of burner types and configurations to meet each of our client's requirements. With proper selection of the thermal oxidizer and employing light weight refractory linings and natural draft operation, they can act as an immediate backup to other pollution control methods in the event of an equipment or power failure. Sizes can vary from large stationary units to micro units for laboratory, pilot plants and research.
Waste streams can range from gases and vapors to liquid, 2 phase flows and slurries. Typical thermal oxidizer uses are chemical & process plants, food processing, pulp & paper, waste water treatment, soil remediation, pilot plants, research (alternate energy, biomass, fuel cells, and hydrogen). Horizontal and vertical combustion chamber configurations are available.
Each Thermal Oxidizer is packaged with a UL listed Control Panel and Pipe Trains. Prior to shipment each control panel / pipe train configuration is operationally tested and can be witnessed by the end user.
NAO also offers Modular Units, commissioning assistance and has a large inventory of stocked parts.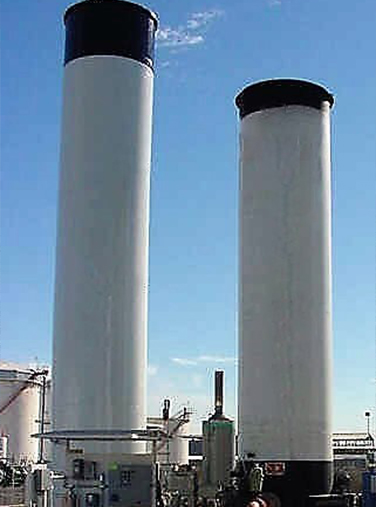 NAO Vapor Control Unit (NVCU™) / NAO Vapor Destruction Unit (NVDU™)
NAO Vapor Control Units are typically utilized for the safe and economical destruction of Hydrocarbons, including Gasoline, Methanol and Ethanol vapors from truck, rail, barge loading and liquid storage facilities, when vapor recovery is not a cost effective option. NAO also provides custom vapor control units, for your specific application.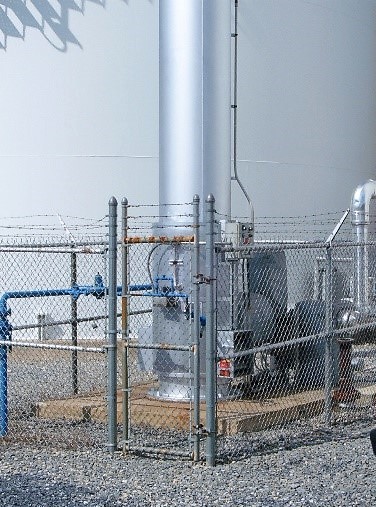 Enclosed Combustor
Enclosed Combustors are utilized for destruction of BIOGAS vapors from Landfills and Digestors. NAO's first Enclosed Combustion Unit (NEC) was supplied to the city of San Francisco WWTP in 1982. The NEC is outfitted with NAO's Multi-Point Burner Assembly. This burner design allows the waste stream to be evenly spread across the diameter of the enclosed combustor.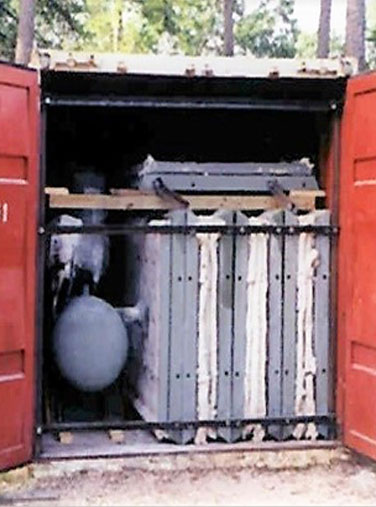 Modular Units
There are projects in which a customer needs an enclosed combustion system capable of being transported or moved easily. NAO has provided a number of modular (bolted) designs over the years, for just this purpose.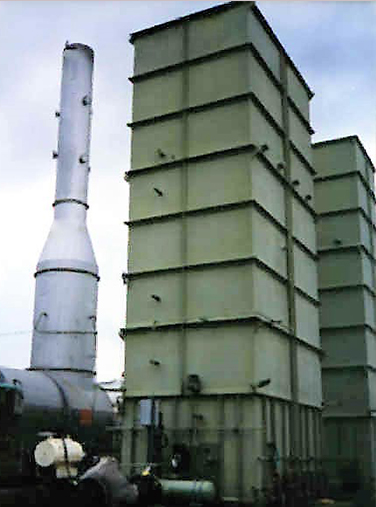 Refurbish & Repairs
Over the years, we have performed a number of refurbish, rebuild, replace and repair projects for customers who had no access to the original equipment supplier.
With over 100 years of experience NAO has earned a worldwide reputation for reliability and trouble-free performance.