MIXERS
Atmospheric or High Pressure Reactor Ignitor (High Energy Spark) & Mixing Tip (Modular Type – Easily Adjustable Flows / Mixing Directions)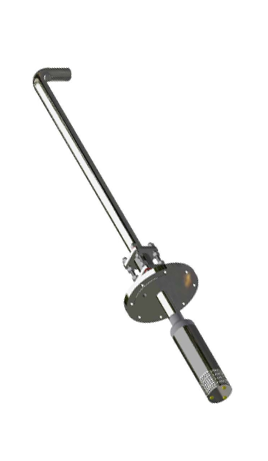 Mixing — Air, Hydrocarbons, Oxygen & Other Streams
Mixing Tip(s) – Modular (Change Number & Direction of Rings — Cast 310SS)
Vortex Action of Mixing Tip — Clockwise, Counter Clockwise Rings for Smooth or Turbulent Mixing — Also Spacing or Blanking Rings
Application — Process Reactor (Pressure or Vacuum)
Typical Sizes — 1″ to 4″ Standard — Others on Application
Additions & Options –Packing Gland, Isolation Valve, Ignitor, Insulation, Flame/Temperature Monitors — High Pressure Seal on Mixer Piping (Allow Movement for Positioning) & High Energy Ignitor. For severe or high temperature applications — automatic retractable ignitors are available.
Stainless Construction (Options – Hastelloy, Inconel, Monel)
Configurations — Single or Multi Headed Designs (for Large Flows / Reactor Diameters)
Connection — Flanged (Forged Steel – Other materials – alloys available).
With over 100 years of experience NAO has earned a worldwide reputation for reliability and trouble-free performance.