CONTROL PANELS
NAO, Inc. has supplied UL Listed Control Panels since 1996.
What does a UL Listed Industrial Control Panel mean?
A UL label means that NAO, Inc. has met the requirements of UL508A, and that the NAO panels are subject to inspection by UL field representatives. Not every panel is inspected by UL, however panels are subject to inspection by UL depending upon the quantity of UL Labeled panels fabricated, in a given time period.
A UL representative inspects NAO's Panel fabrication building and reviews the control panels in accordance with UL508A procedures.
The basic purpose for UL 508A is to insure product safety. A UL Label on a control panel provides a buyer with assurance that it was in fact manufactured with items and procedures that are listed, by Underwriters Laboratory, and promote safe operation.
The components utilized in building the UL Listed control panel are not only UL Listed, but recognized for use in a service for which they are intended to be installed.
Panel assembly is an important part of UL508A, which requires compliance with such details as noted below: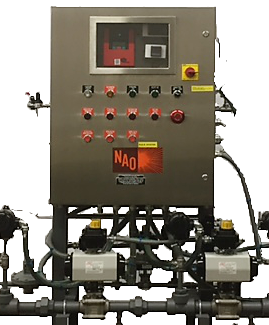 Dimensions and Spacing between Penetrations
Proper Penetration Sizing
Compliance with the latest National Electrical Code
Proper Separation of Terminals and Devices, throughout the control panel
Correct Capacity Ratings for all devices, in particular overload protection
Use of UL Listed Components, in the service they were intended
Proper Wiring Techniques
These are a few of the details that are considered in the design of an NAO Industrial Control Panel or a Flame Control Panel for use in Hazardous Locations.
NAO's UL508A certification includes periodic, unannounced inspections by UL representatives. The UL representative will review all applicable documentation, for several randomly chosen control panels. The UL representative will audit the control panels and confirm that the appropriate components are utilized, and correct manufacturing procedures have been utilized.
Customers should be aware that a UL Listed industrial control panel assures a high level of safety in panel design and component selection. Along with the UL Listing, NAO customers are ensured to receive an Industrial Grade Control Panel, manufactured and built according to the latest UL standards, UL listed Components utilized in the service for which they are recognized, and verified through ongoing site inspections for compliance with UL standards.
Here are just a few of the different types and styles of control panels NAO has supplied.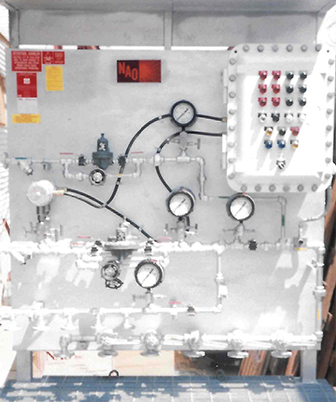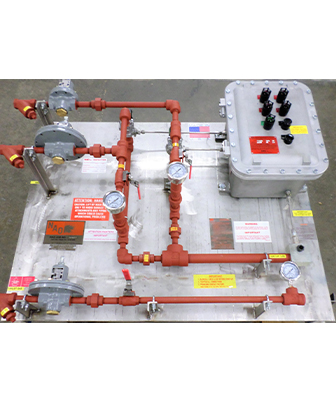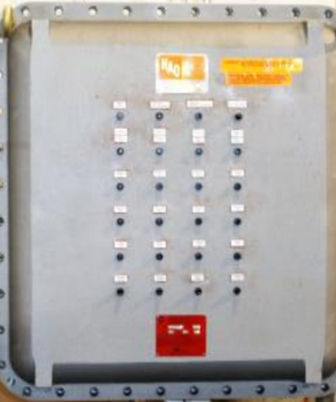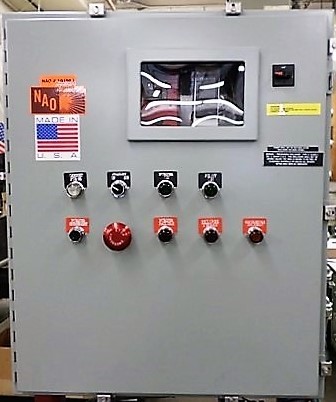 With over 100 years of experience NAO has earned a worldwide reputation for reliability and trouble-free performance.