The first Air Heater NAO manufactured was in 1941. NAO offers a wide range of low, medium and high intensity designs of Air Heaters;
NAO Duct Air Heaters
NAO Horizontal Air Heaters
NAO Down-fired Air Heater
NAO In-Line Air Heaters
NAO's direct-fired air heaters are designed to match the requirements of a wide range of process applications: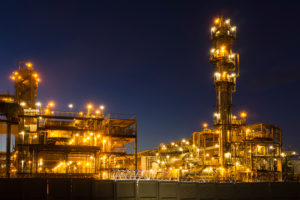 Atmospheric Control
Catalytic Cracking
Coal Driers
Coal Gasification
Crop Driers
Dehydration Units
Food-Process Driers
Fluidized Beds
Furnace Drying and Preheating
Heat Exchangers
Malt Kilns
Paper Driers
Rotary Driers
Stress Relieving
Other Applications
NAO's goal is to supply a client with a prepackaged air heater complete with a UL Listed Control System, Burner Management System, High Efficiency NAO Burner, High Energy Ignitor(s), and Air Heater Chamber as required for each application.
NAO's Combustion chambers are supplied insulated with a refractory insulation rated for the operation.  From Lightweight Ceramic Fiber, and Vacuum Formed Ceramic insulation to a castable refractory lining, for high operating velocities.
Long operational life with minimal maintenance.
Required heart load can be met with oil, gas, or combination fuel-fired units.
Simple and heavy-duty control package, manufactured per our clients specifications, by NAO's UL Audited and Accredited Panel Building Division.

With over 100 years of experience NAO has earned a worldwide reputation for reliability and trouble-free performance.