NAO Vapor Control Unit (NVCU™) / NAO Vapor Destruction Unit (NVDU™)
NAO VAPOR CONTROL UNIT (NVCU™) / NAO VAPOR DESTRUCTION UNIT (NVDU™)
NAO Vapor Control Units are typically utilized for the safe and economical destruction of Hydrocarbons, including Gasoline, Methanol and Ethanol vapors from truck, rail, barge loading and liquid storage facilities, when vapor recovery is not a cost effective option. NAO also provides custom vapor control units, for your specific application.
NAO's NVCU's are usually fully automated systems capable of local or remote activation. The NVCU is design specific to each application and is capable of operation with a wide variety of process streams with no smoke or visible flames.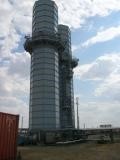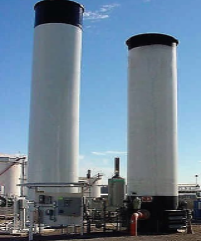 NAO's first Vapor Destruction Unit (NVDU) was supplied to Swann Oil in 1972. The NAO NVDU was designed with minimal controls and was eventually replaced with NAO's NVCU, which includes Temperature and Air control to maintain a specific operating temperature.
NAO outfits the NVCU package with: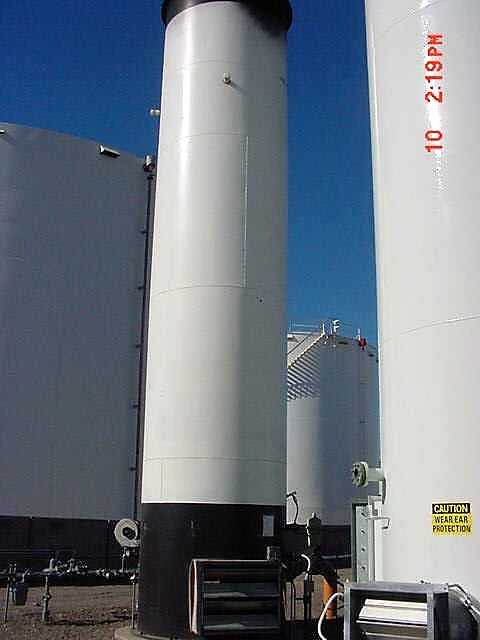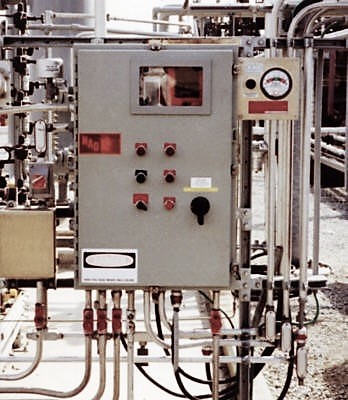 The NVCU is designed for use with hydrocarbon vapors that are usually in the flammable range throughout operating conditions. NAO's Flame Arrestor Burner assembly has been utilized for over 35 Years! This heavy duty, stainless steel, flame arrestor burner allows hydrocarbon vapors with air to be combusted safely, without flashback. NAO's heavy duty stainless steel flame arrestor burners, stand up to harsh services.
NAO's Vapor Control Units are designed to meet the specific site safety regulations and emissions limits that apply to the installation. Destruction efficiency is typically in excess of 99%.
NAO supplies pre-insulated combustion chambers, fabricated from steel. The combustion chambers are continuously welded and the burner assembly is factory installed and secured, prior to shipment. This allows for proper alignment and layout of the flame scanner(s) and high intensity pilot(s), which insure positive flame recognition and burner ignition, respectively.
NAO's combustion chamber is lined with two (2) layers of high temperature ceramic insulation to protect the combustion chamber wall. The thickness of the insulation can vary, based on a particular application, however, most applications utilize a minimum total insulation thickness of 3". High temperature anchors are utilized for securing the insulation to the combustion chamber wall. The ceramic insulation is layered and each layer is staggered to prevent a direct path to the combustion chamber steel.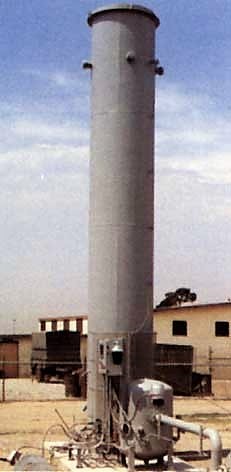 A custom control system is supplied with each vapor control unit. The control system is UL 508 listed, and is tailored to a customer's requirements and specifications. The control system includes a burner management system, which is operationally tested before it leaves NAO's in-house control panel fabrication shop. Our clients are invited to witness this operations test and this insures high quality product, as well as a clear understanding for our clients on how the system operates.
NAO's NVCU systems include one or more of an in-line flame or detonation arrestor and/or water seal, for additional flashback protection. NAO designs and supplies stainless steel flame arrestors and matches the appropriate flame or detonation arrestor with each system, when required. On some applications, NAO provides Knock-Out (Liquid Disentrainment) vessels. The KO Drum is utilized to remove unwanted liquids from the process header before the liquid reaches the vapor control unit.
NAO, Inc. supplies, designs, manufactures, and commissions, new vapor control units, since 1972. NAO is also available to evaluate existing VCU's and control systems which may not have been designed optimally, at the time of installation. NAO can also provide upgrades to existing VCU's for components such as Burners, Control Panels, In-Line Arrestors, Pilot, Thermocouples, and Fuel gas pipe trains to a particular gas code.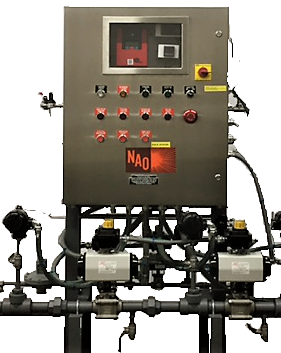 NAO Vapor Control Units can also be configured as an open type (NVCF), where the flame is visible, during operation; or as an enclosed style (NVCU), as described above, where the flame is not visible during normal operation and hidden inside of a factory supplied insulated combustion chamber.
NAO provides Experienced Commissioning Assistance, Stocked Parts and Supports our systems.
NAO, Inc. has the experience to ensure that you are supplied with the best equipment option, we can supply.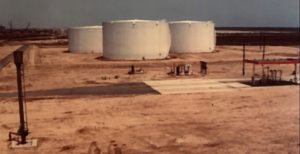 Contact us to have one of NAO's Application Engineers review your application and provide a proposal for your project.
NAO also offers modular units.
With over 100 years of experience NAO has earned a worldwide reputation for reliability and trouble-free performance.