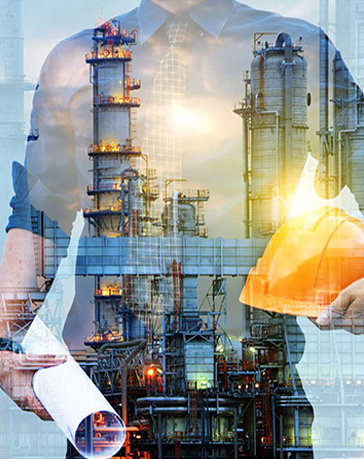 ENGINEERING SUPPORT
NAO's highly qualified Engineers will evaluate your specifications and compliance requirements to custom design equipment that meets or exceeds your emission control objectives. We understand that compliance standards are constantly changing and becoming stricter every year; we will design the best solution for your application. We work with your team to design a solution to maximize your efficiency. Contact our engineering team today to get started on your quote.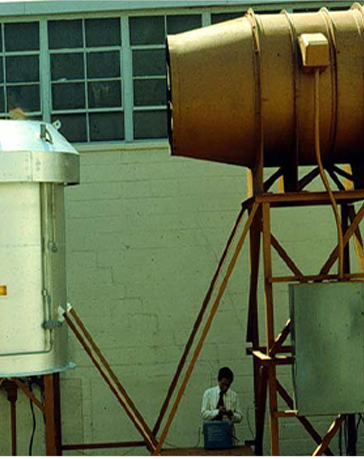 R&D AND TESTING
NAO strives for high quality and dependability throughout our product line. We understand that continuous improvement is essential to continue being a leader in combustion equipment. Our Resource and Development team utilizes our cutting-edge tools to create economical, safer and environmentally friendly improvements while meeting or going above regulatory standards.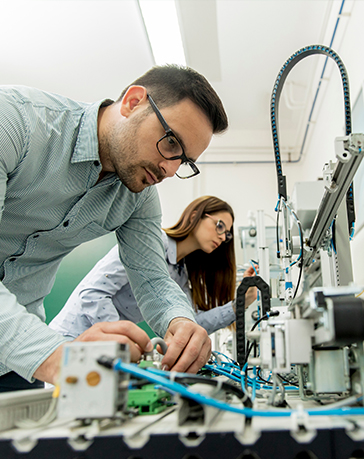 NAO RESEARCH & DEVELOPMENT TEAM
NAO performs testing for various applications and for specific requests. NAO has two testing facilities. One facility is located in Philadelphia, Pennsylvania, and the other is in Plantersville, Texas, northwest of Houston. Between the two facilities, we have the capability for full-scale testing of any flame or detonation arrestor. Simulating winds up to 150mph.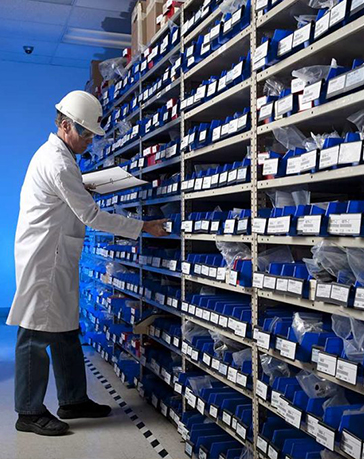 SPARE AND AFTERMARKET PARTS
Need parts immediately, we're only a phone call away. Several of our units are still in use; some from the 1940's. We'll work with you if it's only a part that you need to replace or if you need the unit refurbished, or replace; we're here to help you. NAO's competitively priced parts and our extensive inventory help with quick turnarounds. We understand the importance of a quick turnaround and we are at your service. We offer same day shipping for expedited stock orders. Our qualified team members will be able to assist you in deciding whether you can refurbish or have to replace your equipment. We are here to save you time and money. Contact our parts team today to get started on your quote.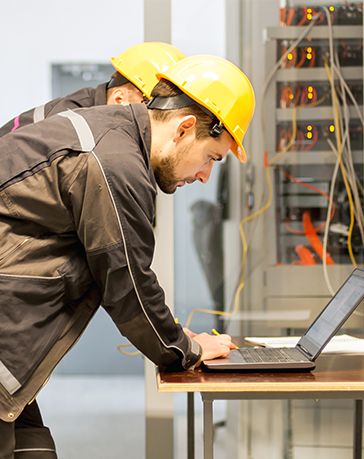 MAINTENANCE / SERVICE
NAO's services include everything you need; installation support, OEM equipment customized to our customer's specifications, retrofits, preventative maintenance, rentals, emergency service, and a fully stocked parts inventory. Have time restraints? Many times the preliminary inspection / audit can be performed with digital pictures and data by email. NAO's team has been expertly handling parts and service since 1912 and is fully committed to providing dependable and competitive pricing for parts and service. We are capable of repairing or replacing full systems or parts of equipment manufactured by companies now out-of-business or who do not support their existing installations. Our service technicians are available worldwide; our purpose is to provide our customers with top quality diagnostics, and service. We understand the problems you face and the timelines you work under. With a wide range of technical services, training, and diagnostic support to address virtually any problem, anywhere, we can provide engineering and designs to correct basic flaws in improperly designed and poorly manufactured equipment of our competitors, and provide better-than-original replacement parts. Contact us for more information on our field services and preventative maintenance options.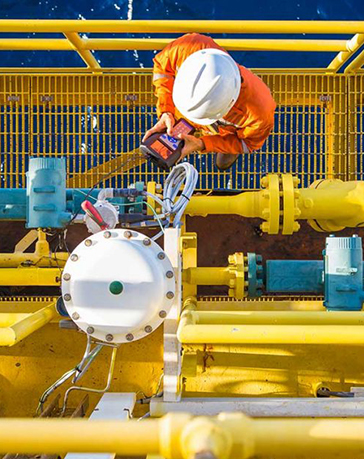 ADDITIONAL SERVICES THAT NAO PROVIDES
Metal Fabrication
Bending, Forming, and Rolling
Shearing and Sawing
Sandblasting and Painting
Machining
Contact us for more information on our field services and preventative maintenance options.
IS YOUR FLARE RELIABLE?
NAO has helped numerous clients replace/retrofit our competitor's poor performance flares and flare ignition package with a reliable NAO system. We're here to help you; give one of our Sales Team members your specifications and we'll quote a replacement/retrofit package to upgrade your flare system.
We offer:
Emergency Service / Repairs
Remote Trouble Shooting & Technical Assistance
Tune-ups
Replacement and Spare Parts
System Upgrades
Inspections and Recommendations
Installation and Start-up Assistance
On-site Technical Assistance
Training
Rebuilds & Retrofits
Modifications
There is no replacement, or repair job that's too big, or too small for NAO; we will correct the problem and improve the performance of your unit.
Below you can see the difference in the before and after pictures and the work we performed to refurbish a flare tip. We were able to save our customer a lot of money by refurbishing their flare instead of replacing it with a new one.
Removal/Replacement of the Top Ring
Removal of the Steam Jets
Removal of the conical windshield
Inspection/grinding and re-welding of the Top Reinforcing Band
Replace existing lifting lugs with modified type to reduce potential of cracks in Conical Windshield
Inspect the steam Nozzle castings for cracks/wear and replace
Clean the steam Nozzles and Steam Ring Assembly prior to reinstalling steam nozzles
Check Flame retainers/welds repair/replace
Remove/replace center steam nozzle
Re-Install Conical Windshield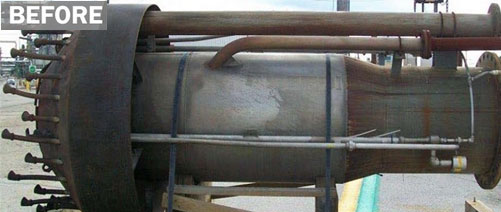 Re-Install Steam Ring Nozzles
Removal of the conical windshield
Provide pilots with new Gas Jet & Filter Assemblies
Provide pilots with new Air Adjusters
Check overall pilot status
Check the Thermocouple Wells and replace
Check the Thermocouples and replace
Provide New Ignitor Extensions
Provide New Pilot Gas Manifold Assembly
Provide New Thermocouple Junction Box
Sandblast and Paint Lower Section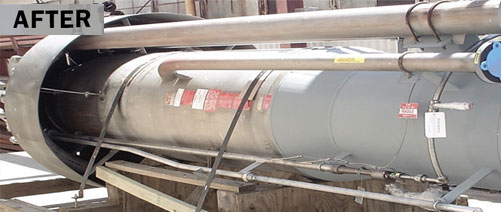 Below you can see the difference in the before and after pictures where we replaced & corrected a competitor's Arrestor Assembly. After testing, repairing, cleaning, and painting the unit, it looked and worked as if it were brand new and were able to save our customer a lot of money.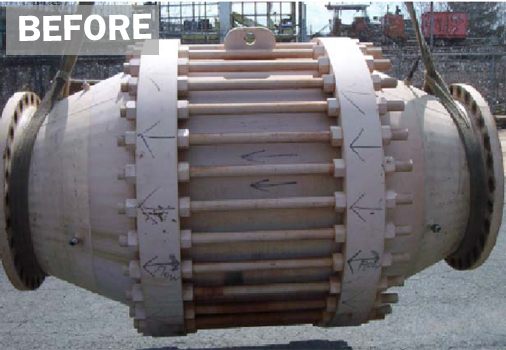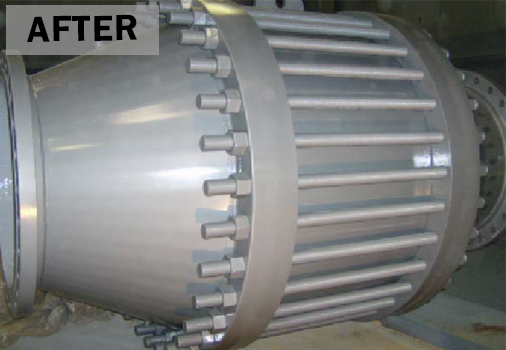 Below you can see the difference in the before and after pictures where we replaced the burner with a new easy operation push rods system, a SS Jet mix tip, updated the register for testing and fit up, then cleaned and painted the unit.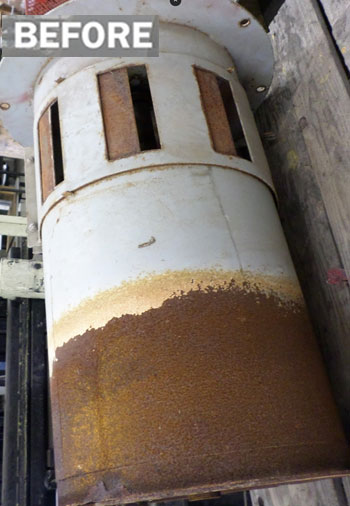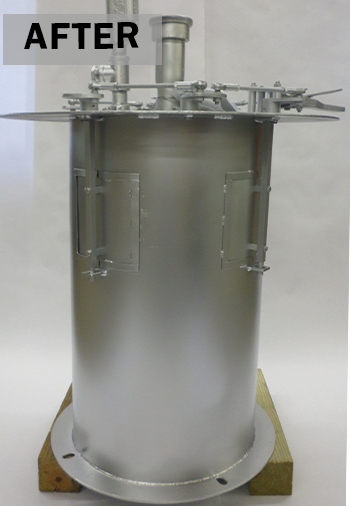 Below you can see the difference in the before and after pictures where we refurbish our customers' existing pilots, which were over 18 years old, and saved our customer thousands of dollars. The refurb consisted of replacing/repairing the following:
New 310SS Heavy Duty Windshields with Bolt & Nut, SS
New Thermowells, 446SS
New Ignitor Plugs High Energy
New M. I. Cables
New 24V Excitor Housing (NEMA 4X (SS), with Internal Exciter & Radiation Shield
New Jet Holder Assemblies, SS
New Gas Jets, SS
New Gas Jet Nipples, SS
New Air Adjusters with (2) Set Screws
New Air Adjuster Rainhoods & Clips
(2) Thermocouple Tube Fittings
Removing Ignitor Pipe & Brackets
Cleaning Pilot Assemblies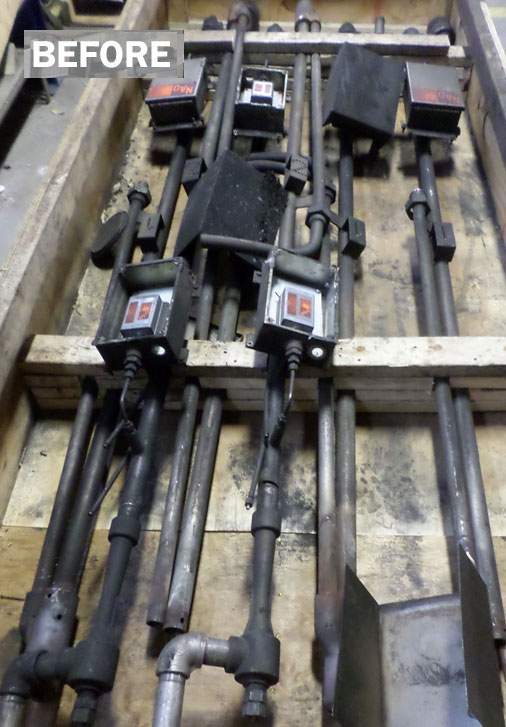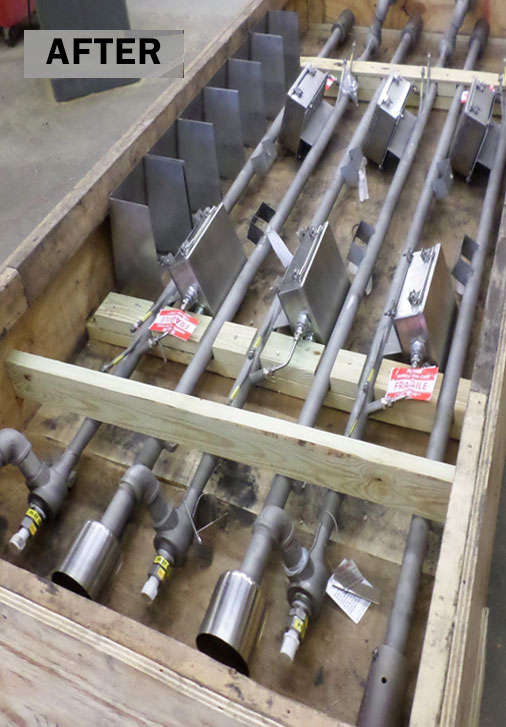 With over 100 years of experience NAO has earned a worldwide reputation for reliability and trouble-free performance.