Additional Pilot Information
ADDITIONAL PILOT INFORMATION & OPTIONS
NAO's Pilot Burners have no problem meeting or exceeding the requirements of API-521. Our pilots have been tested in the shop and in the field for over 100 years. Improvements have been made and will continue to be made, as required, to further maximize stability and reliability.
Thermocouple Protection
Pilots are equipped with an Internal Thermocouple Well and Thermocouple Guide Tube if a thermocouple is required for pilot flame monitoring, avoiding reduced thermocouple life. The thermocouple exits the pilot burner at the lower section of the pilot burner, not near the top. This, to avoid the thermocouple comes in contact with the flare burner flame.
Thermocouples – Retractable
We offer retractable thermocouples for our flare systems; having the thermocouple accessible from grade level is an option.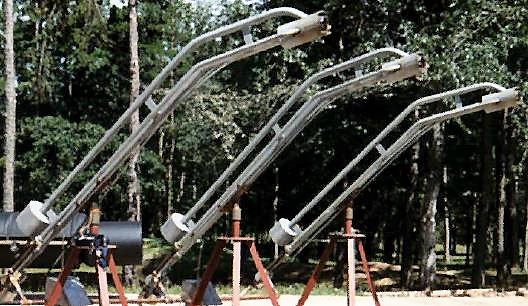 Retractable Pilot Burners–Maximum Accessibility
You no longer have to shut the flare down if you have NAO's retractable thermocouples on your flare system. The flare can remain operational, while the required pilot is being lowered to grade level to correct the problem; this can save you time and money.
Accessible pilot Venturi/Ignitor/Thermocouple Assembly
For smaller Flare Systems, we can provide extended pilot burners which would allow the items such as pilot venturi, fuel gas jet, fuel gas filter, HEI Ignitor as well as thermocouple to be accessible from grade level. This allows the flare to remain operational while the flare pilot is being serviced.
Extended Burn Pit Pilot Burners with remote Venturi/Ignitor Assembly
NAO can provide High Intensity Spark Ignited (HEI) extended pilot burners for Burn Pit applications; these pilots provide simplicity as well as reliability. The Pilot Ignitor and Venturi are remotely located to avoid flame impingement. Either Natural Gas or Propane can be utilized as fuel gas. The pilot High Intensity Ignitor Assembly can be activated with a 24VDC power source.
Open Pit Pilot Burners
Open Pit Ground Flare Pilot Burners need to be accessible for maintenance when required without the need for having to go into the pit area.
NAO provides:
Retractable pilot burners from outside the pit area/wall
Pilot Air Inspirator – outside the pit area/wall
External HEI Ignitor Assembly – outside the pit area/wall
External Retractable Thermocouple(s) – from outside the pit area/wall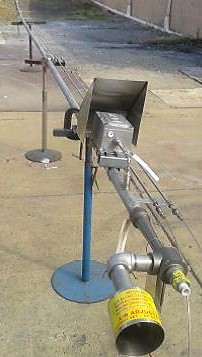 With over 100 years of experience NAO has earned a worldwide reputation for reliability and trouble-free performance.