Fluidic Flare With Fluidic™ Seal
FLUIDIC FLARES
NAO was the first to introduce the Multi Baffle Velocity Type Purge Gas reduction seal in 1972. NAO's Fluidic Flare with Multi Baffle Fluidic Seal and Solid Conical Wind/Flame Shield provides for minimal purge gas flow while maintaining maximum safety, reliability and protection for the equipment.
The location of NAO's seal design reduces purge gas reduction but and extends the flare burner prevents internal combustion inside the flare burner for extended flare life. This also eliminates the need for maintenance prone refractory linings and the need for increased purge gas, or internal (center) cooling steam, to prevent internal combustion.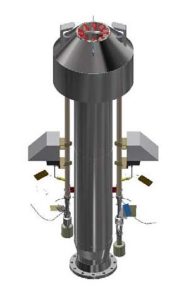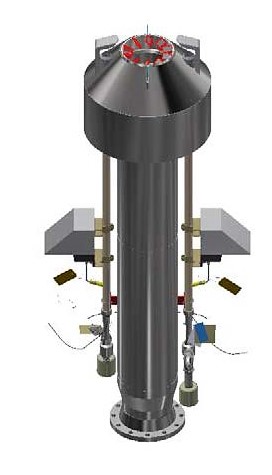 Fluidic Flare Advantages:
Patented design
No internal burning in the flare tip and flare stack
Significant purge gas flow rate reduction
No refractory lining and plugging
No heat tracing
Reduce maintenance
No corrosion
Extended flare tip life
Solid Conical Windshield provides:
Flame lick protection
Pilot burner protection
Extended flare burner life
Reduced maintenance
NAO's Fluidic Flare Design has taken into account the low as well as the high flaring conditions.
Flame lick destruction has been taken into account with the use of our Solid Conical Windshield which protects the flare burner shell and pilot burners from this flame and destruction effect.
The Fluidic Flare, Upper Multi Baffle Fluidic Seal and Conical Windshield design has proven its effectiveness since 1982.
Long term trouble free operation will save money and time. Reduced purge gas will reduce environmental emissions as well as operating cost. Flare design needs to take into account the low relief flow.
With over 100 years of experience NAO has earned a worldwide reputation for reliability and trouble-free performance.